"Yoga is the journey of the self, through the self, to the self."
the Bhagavad Gita
Irena Stam RN BN IBCLC
Certified Yoga/Prenatal Yoga Teacher
My childhood fascination with pregnancy, birth and babies inspired my career in Women's Health.  After more than 35 years of working as a Registered Nurse in Labour & Delivery, I still feel truly privileged each and every time I am present at such a miraculous, life-changing event.  As a certified Lactation Consultant, I am passionate to help new moms find success as they begin their breastfeeding journey.
I stumbled across my first Yoga class by chance, just looking for something to do on a gloomy Sunday afternoon in a small town. Having had no previous knowledge of the practice, I left that class with my mind and body "stretched". I was drawn back week after week, and before long I felt a change; I felt stronger, more relaxed and grounded.
Those classes led me down the path to become a Certified Yoga/Prenatal Yoga teacher and a forever student of the wonderful world of Yoga.  It is a privilege to now be able to share what I have learned over the years with others.  In a world where we are bombarded with sensory stimuli, distractions and constant demands, I am grateful that unrolling our mat gives us that opportunity to come "home"… a quiet space to connect to our breath, the present moment and, ultimately, to our true self.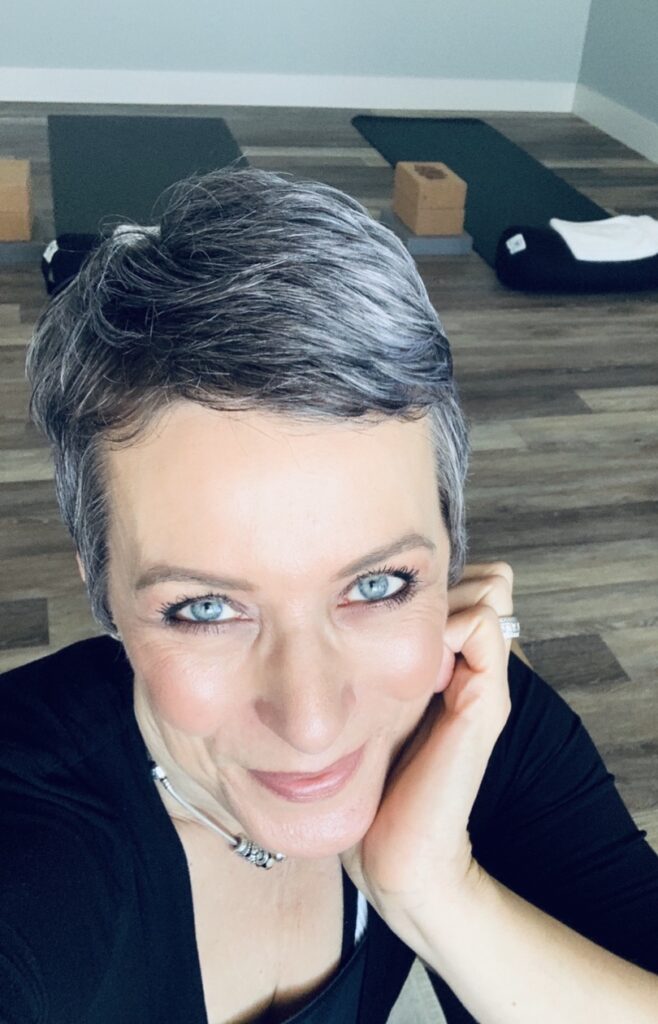 With Light, Love
and Gratitude,

 
Irena